Here on the Moon where I live there are no books (at least, not in English) so I order them by mail and then wait for weeks. It's been three and a half weeks this time.
Like any proper witch I have cats. They like books, partially because every time a book arrives it's a novelty and it's cozy to lie on. Looks like Kindle is not that cozy to lie on.
Pirate the cat was the first one to get his paws on the book this time. Thus, he's happy to present to you: The Hearing Trumpet by Leonora Carrington!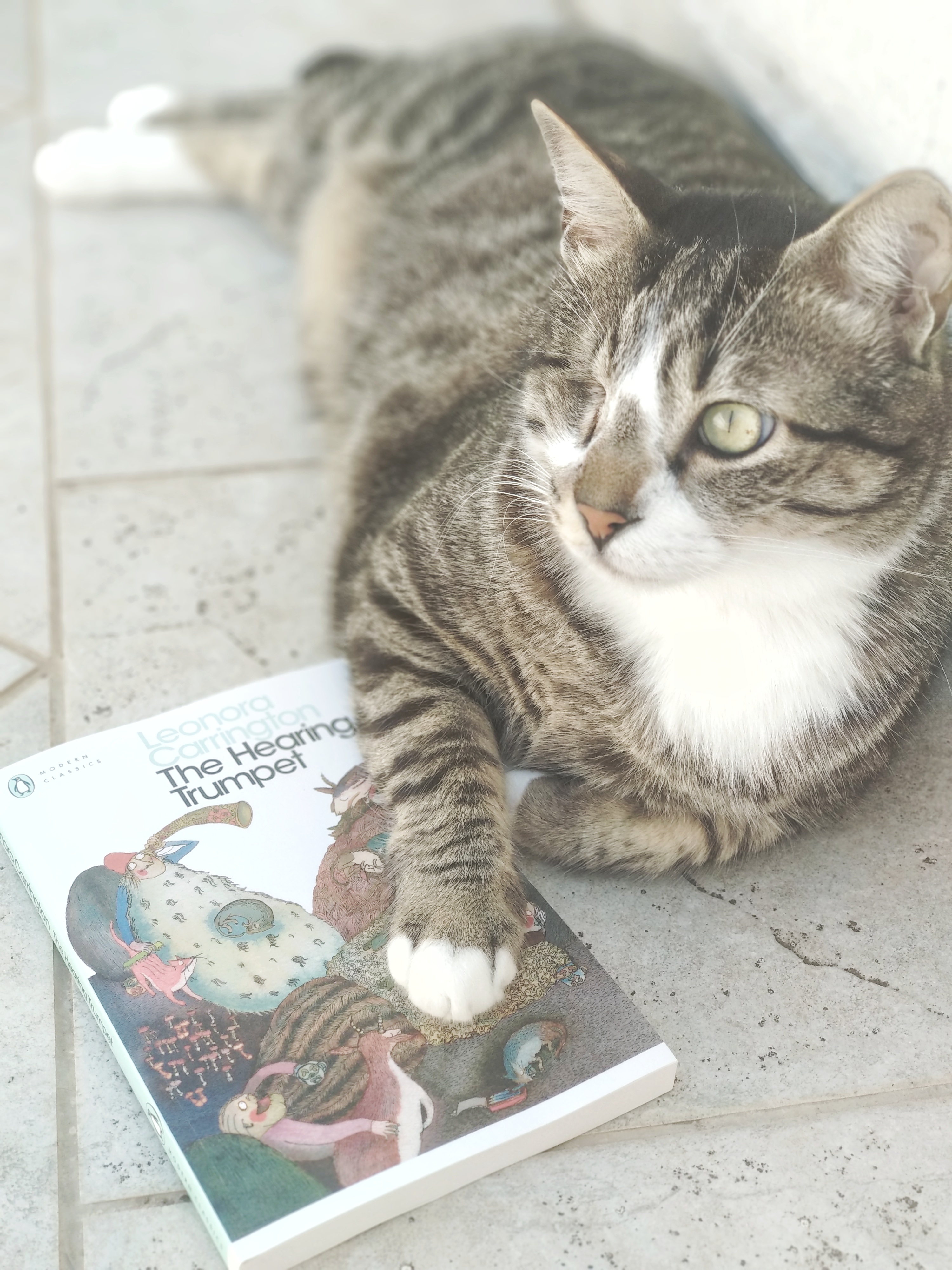 The first special thing about this book is that it's not available on Kindle. This blog says there are 6 million books available on Kindle, but The Hearing Trumpet is not one of them.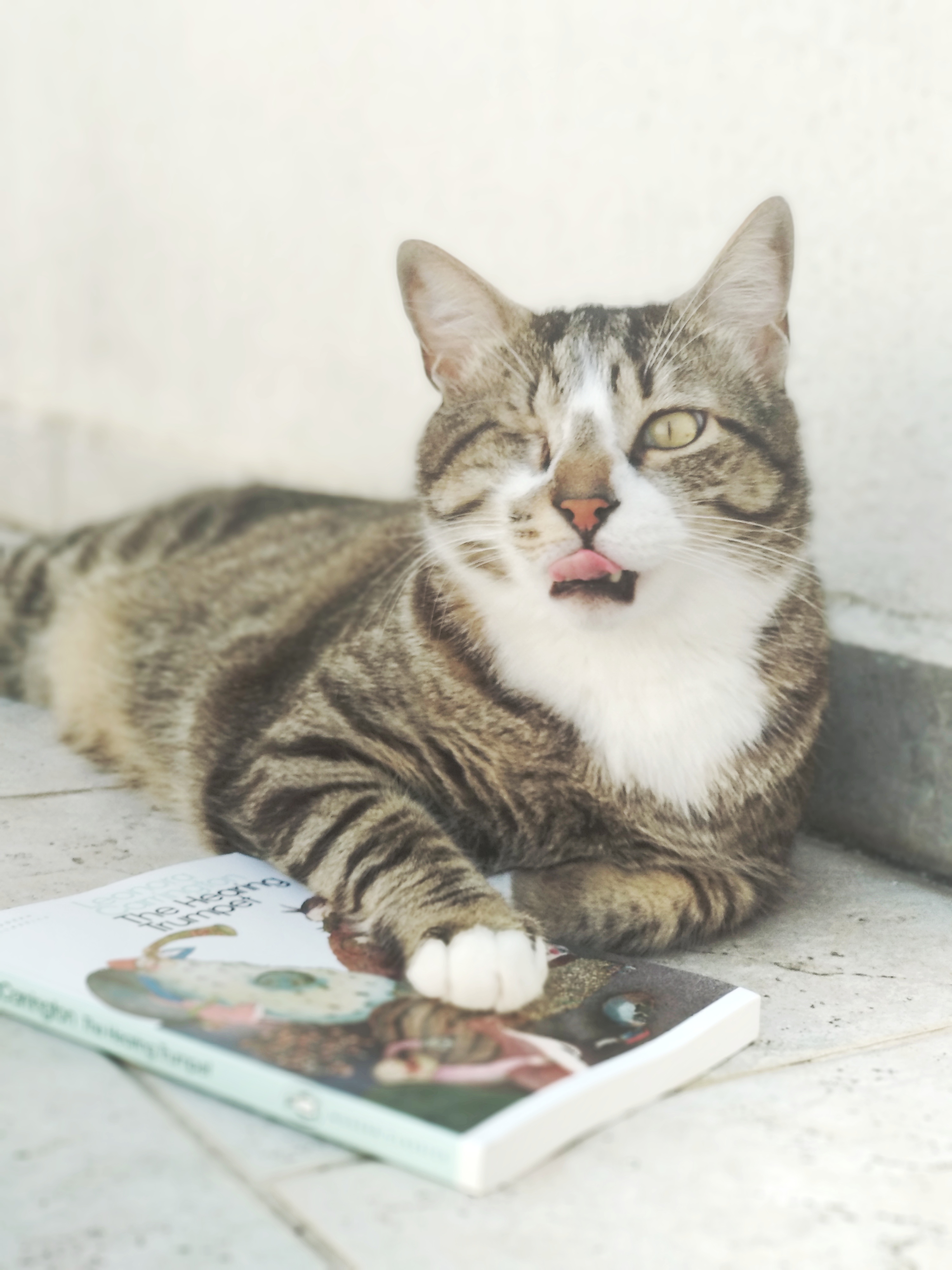 The book promises to be Alice in Wonderland for adults. Judging by some of its illustrations it's definitely not for kids.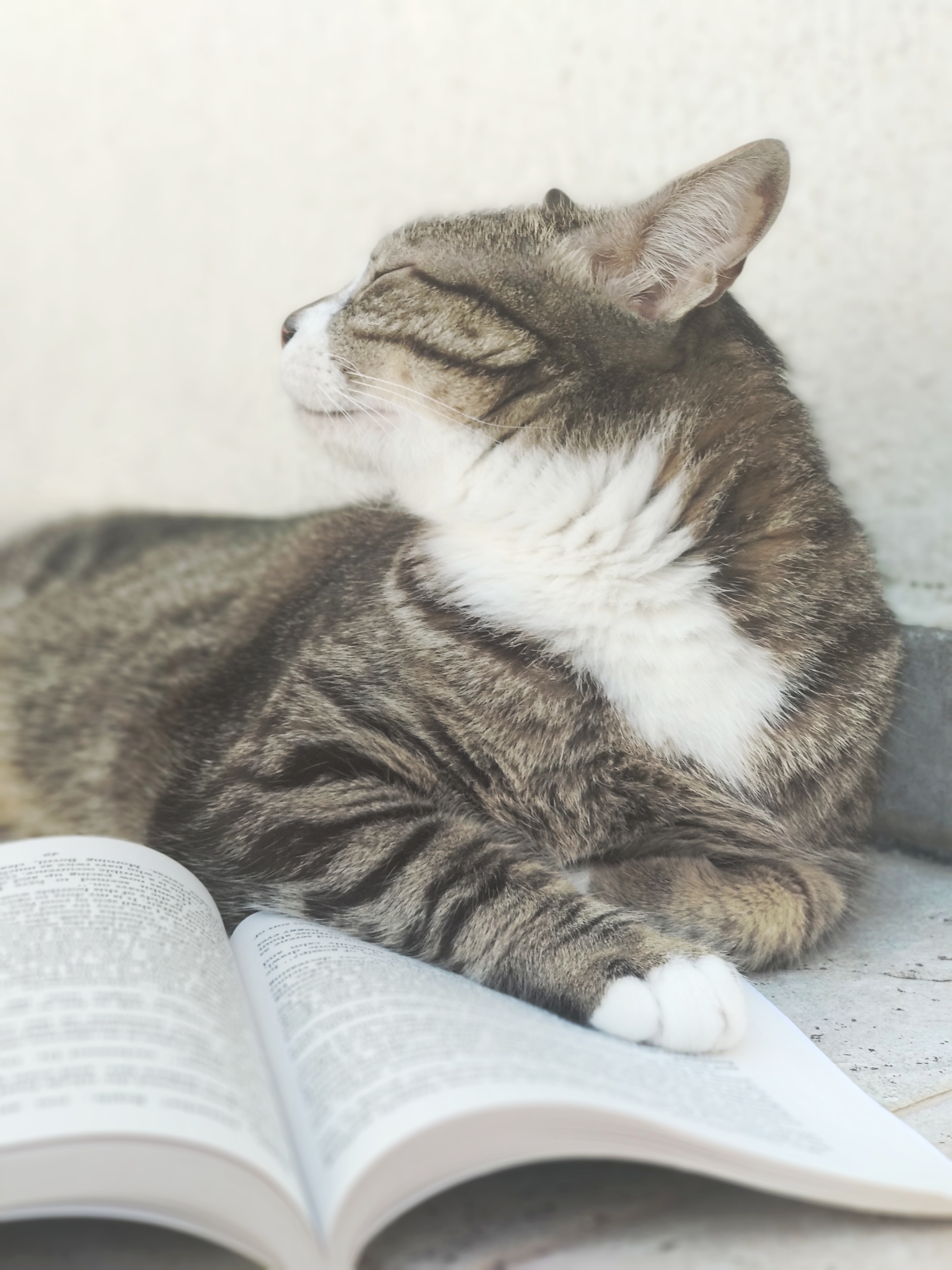 It feels almost unfamiliar to be holding an actual book. Don't your hands get tired of books? You can't simply position a book wherever you want. You have to control this pile of papers so it doesn't fall, or close, or get flipped over to another page.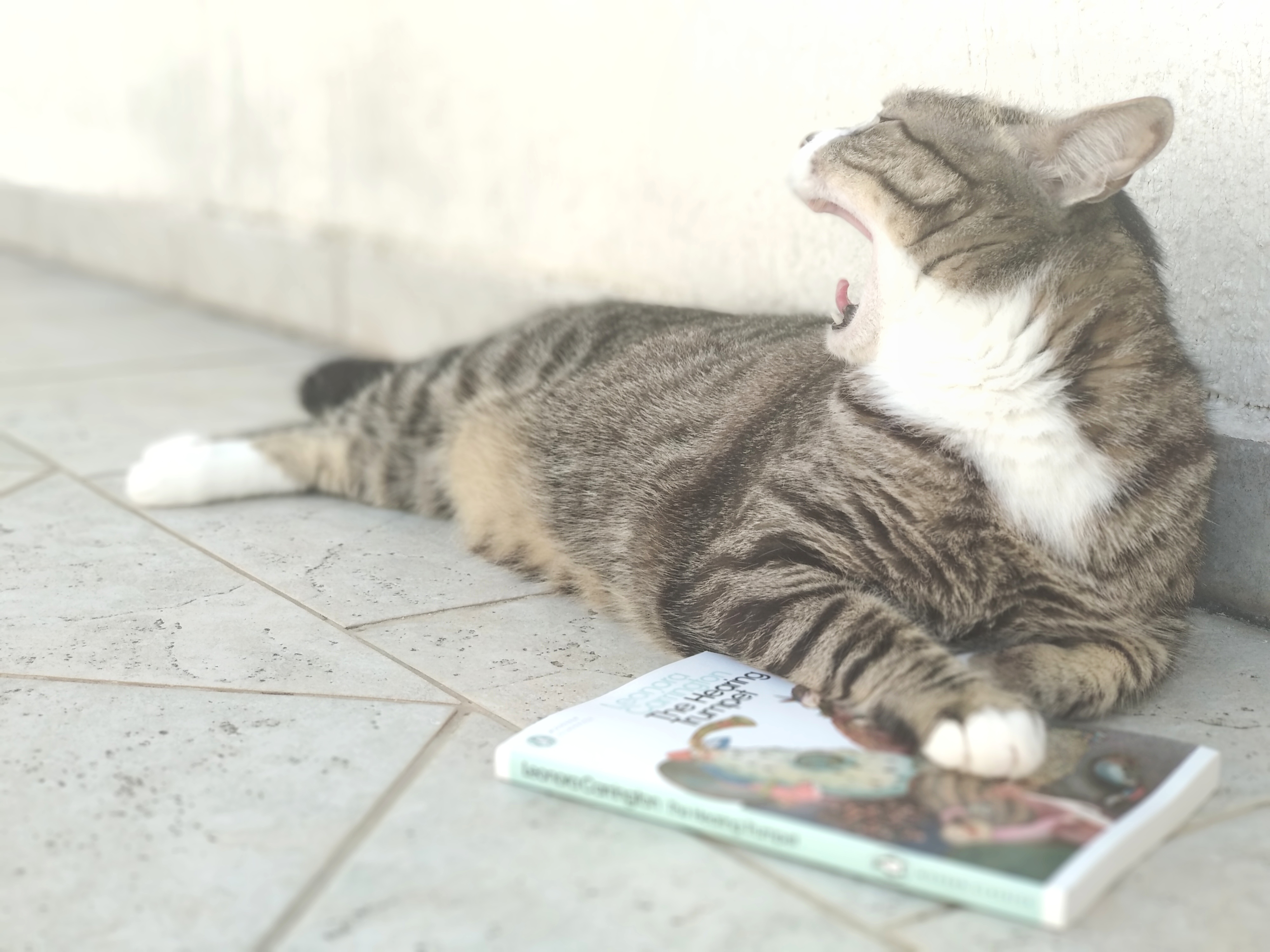 Also, the quality of the print is not that good. The pages feel like cheap toilet paper and the paint spreads around letters like on a sponge. The letters on Kindle look much sharper.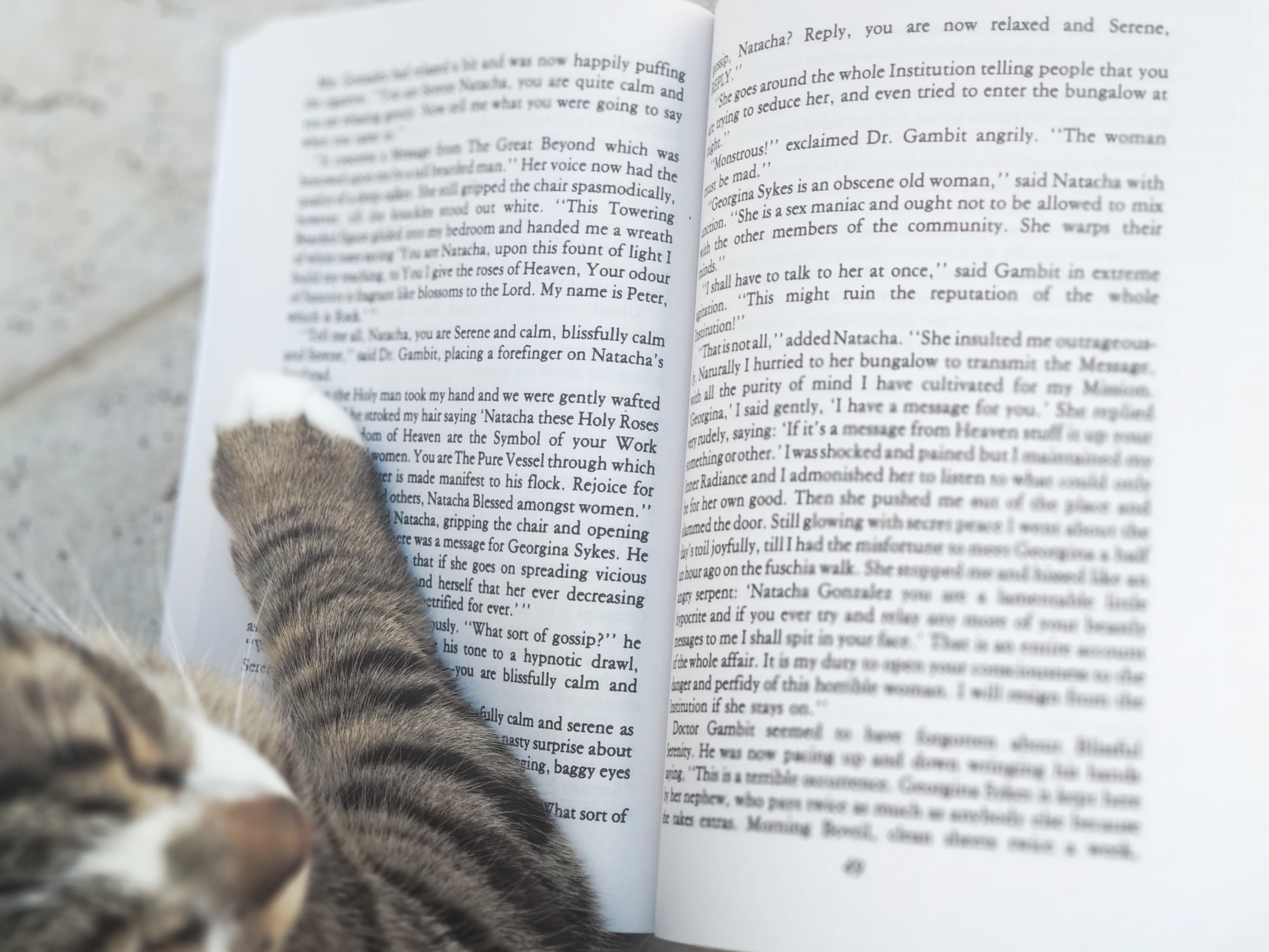 It's not a big deal, of course. A book is still a book no matter the format. Don't you think so? I'm off to read it now. I'll let you know if I like it.