I've been nominated for The Sunshine Blogger Award! It means that I was mentioned in the award post. Now I need to answer 11 questions asked in the post. I will also link to 11 other bloggers and ask them 11 other questions and thank the blogger who nominated me.
If you are nominated in the post and you want to continue passing the award to others you will also need to answer the questions, leave the links to bloggers and ask 11 questions of your own. You'll also need to post the award logo and the rules.
I'm mentioning you in this post because I like your blog. There's no pressure for you to write any posts. It's all done for fun.
So, here we go.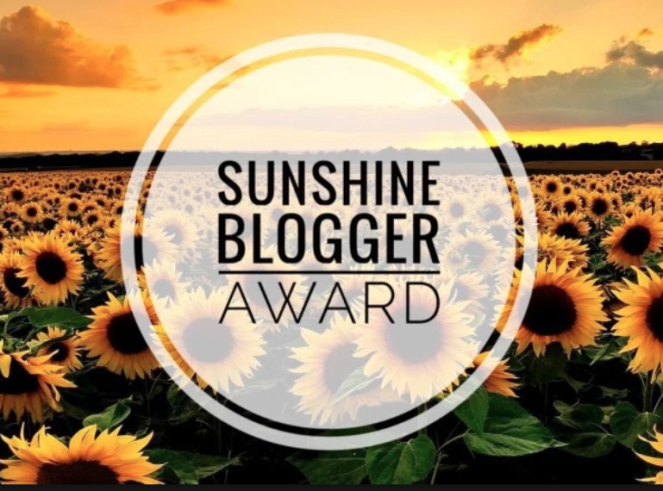 I'm very thankful to N S Ford for nominating me! She's an awesome blogger who posts meaningful comments and is very interesting to talk to.
Here are her questions and my answers:
What's your talent? (everyone's got at least one!)
They say I take good photos 🙂 That's my picture in the top of the post. I took it while running, and with my phone, so when I'm more focused and have a proper camera I can do even better.
Do you read more e-books or print books?
E-books, although print books are better.
Favourite fairytale character?
I don't have one. But I'd find a flying carpet very handy.
Place you'd most like to visit:
Waterstones bookshop in Edinburgh.
What do you usually have for breakfast?
Put a peeled banana on a plate. Pour lots of peanut butter over it. Consume with a large mug of coffee. Repeat several times a day.
A celebrity you would really like to meet:
Ernest Hemingway, but it's possible only through reading his book.
Something that makes you laugh:
This photo I took for one of my posts: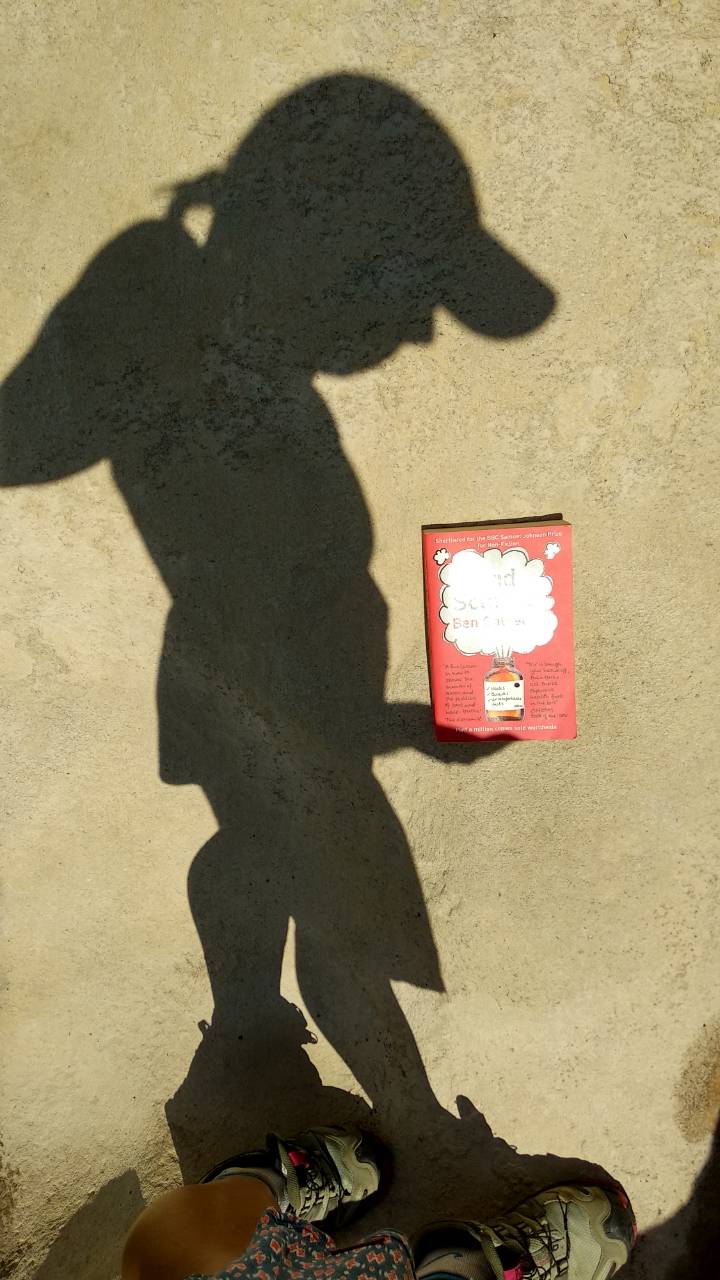 If you could time travel, which historical period would you go to?
I wouldn't go. I find any historical period spookier than the current one.
The book you have read the most times:
Master and Margarita. It's the only book I've read more than once.
Favourite thing about blogging:
Letting the thoughts free and out into a post.
Sun or moon?
I'll take anything if it's not summer sun. Several weeks of +35C have been more than enough.
And here are my questions:
1. If you could change an ending of a book what book would it be and how would you change the ending?
2. What do you think is the most overpriced piece of technology?
3. What's the most stunning view you've ever seen?
4. Do you think presents from Santa is a cute holiday story or it's a lie?
5. Do you have a plan for your future posts or you blog as inspiration comes?
6. What's the most exotic dish you've ever tried?
7. Do you know what the word "tintinnabulary" means?
8. What's the longest you've been without the Internet in the recent 5 years?
9. If you could have any superpower what superpower would you choose to have?
10. What animal do you find the most interesting?
11. What question would you ask me?
I'm nominating the following bloggers:
1. Neo Watercolour, my friend of many epochs. She is an amazing artist!
2. Heretherebespiders, who is also my friend of many years and also loves books.
3. Sledpress, who's also been there since the beginning of my blogging days (in other blogs) and who is amazing and writes beautifully!
4. Same Scene Different Story. I love the idea of this blog. I find it interesting and original.
5. Excuse My Reading. I always trust Ova's book recommendations.
6. Umut Reviews. Umut is another book blogger who recommends great books.
7. Inge is a very friendly book review blogger who I like talking to.
8. Timothy posts about travelling, and there is even a post about Montenegro! (The country where I live.)
9. Renard posts about blogging and he's very friendly and communicative.
10. I met Lost in Twitter and she's very friendly too.
11. I met Evelina in Twitter too. She has lots of helpful info on blogging and she's very supportive.
I'm inviting everybody to answer any of my questions. If you want to speak on any topics from the questions, please, post your replies wherever you want to, just let me know where I can find them. N S Ford, I don't remember where we talked about it, but I remember you said you would also be able to answer my questions even if you cannot be nominated. So, if you want to, you are welcome.
Let's use this post as an opportunity to chat!