Genre: young adult novel. ⭐️Stars from Goodreads: 4.34 (from 170397 given ratings!) ⭐️Stars from me: 4.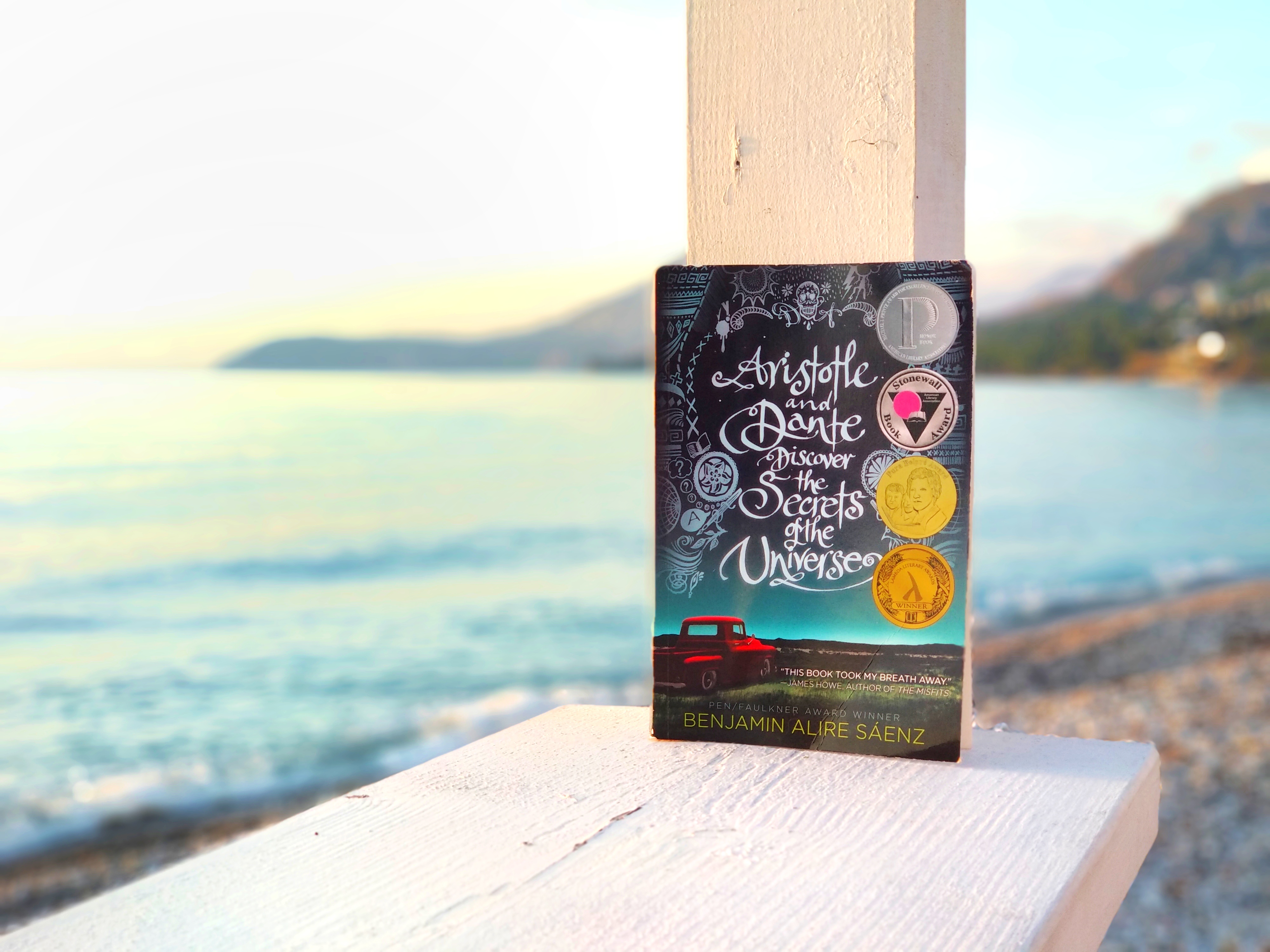 I think the book annihilated the remains of my aversion to young adult genre. I used to treat the genre as a sort of wild teenage party. It is surely fun, but only for a certain age which I have already left behind. With this book, though, I discovered that the genre can be fine with me too, especially if I read it somewhere between observing Patrick Melrose's drug abuse, and unraveling the prose of Sarah Perry. (In case you don't know who they are, Patrick Melrose is the main character in several novels about his very complicated life, and Sarah Perry is an amazing author whose writing is so intricate that to read ten pages of her book takes about the same time as reading this young adult novel.) Aristotle and Dante Discover the Secrets of the Universe (boy, this title is long) is a great break from everything hard that sometimes happens in literature.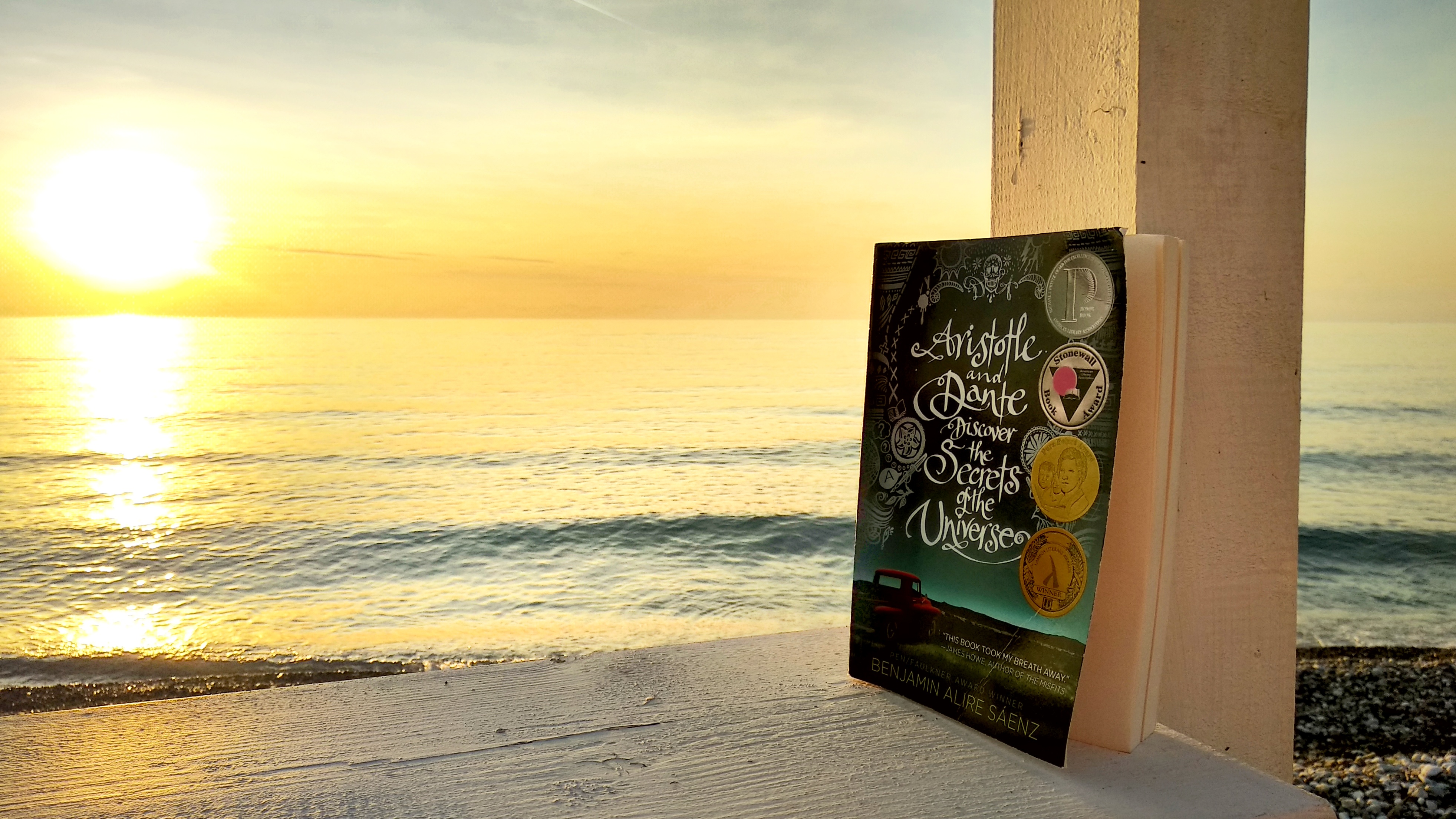 I don't mean though that the book is on easy topics. It's just written in a way that doesn't overload you. All the hardships of the book are slightly blurred, so you don't get to witness anything really graphic. More than that, one of the main big dramas of the book eventually acquires such an angle that a reader can almost feel relieved that it did happen, because when something bad happens to a bad guy it's justice and everybody should be happy [sarcasm].
What's the book about
It's about a teenage boy called Aristotle whose family has a complicated history. Aristotle is not very close to his parents, especially not to his father who has his own traumas. Aristotle meets Dante, who's a complete opposite of him. Dante is open, friendly, full of love and art. Even Dante's father is a nice, friendly guy. The book is about the relationships between the two boys, and about the way people of all ages grow to understand and express their own feelings.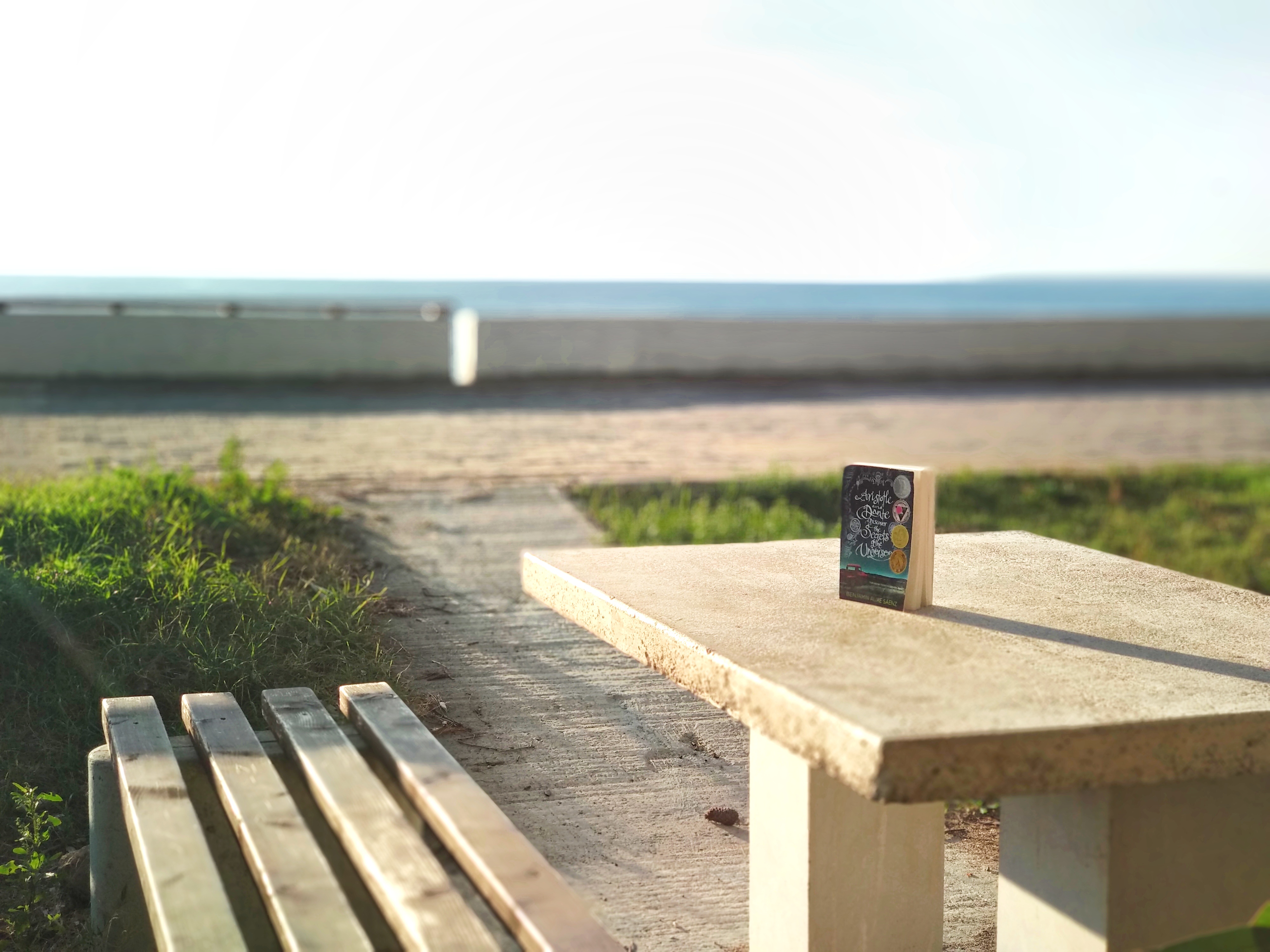 What I liked about the book
Its construction
Even though I understand that the main treasure of this book is how it addresses the topic of diversity, love and acceptance, and the way it shows the world to a younger audience, I mainly liked how easy it was to read the book.
Just look at this! It's a chapter!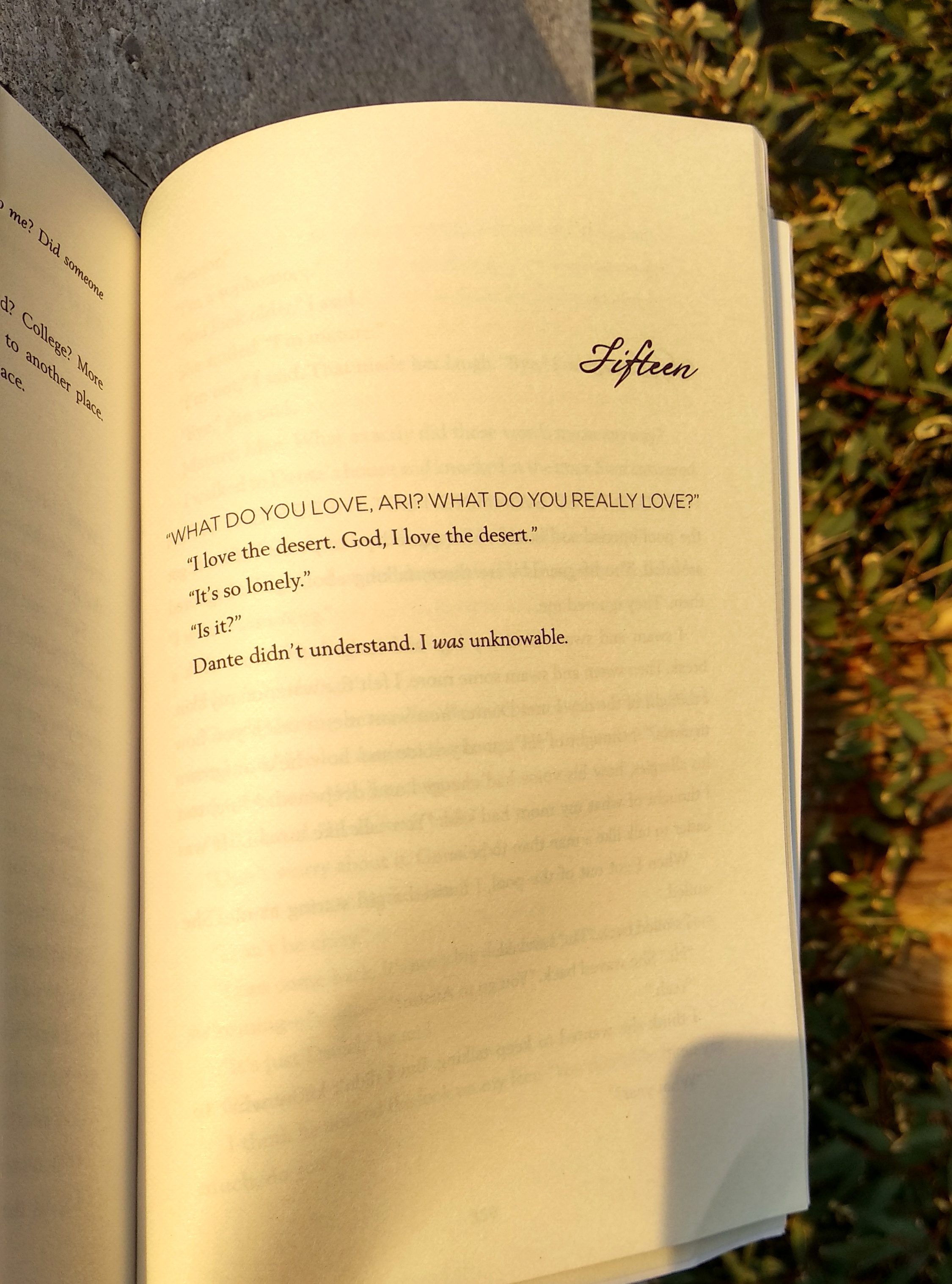 And it's a dialogue! 😄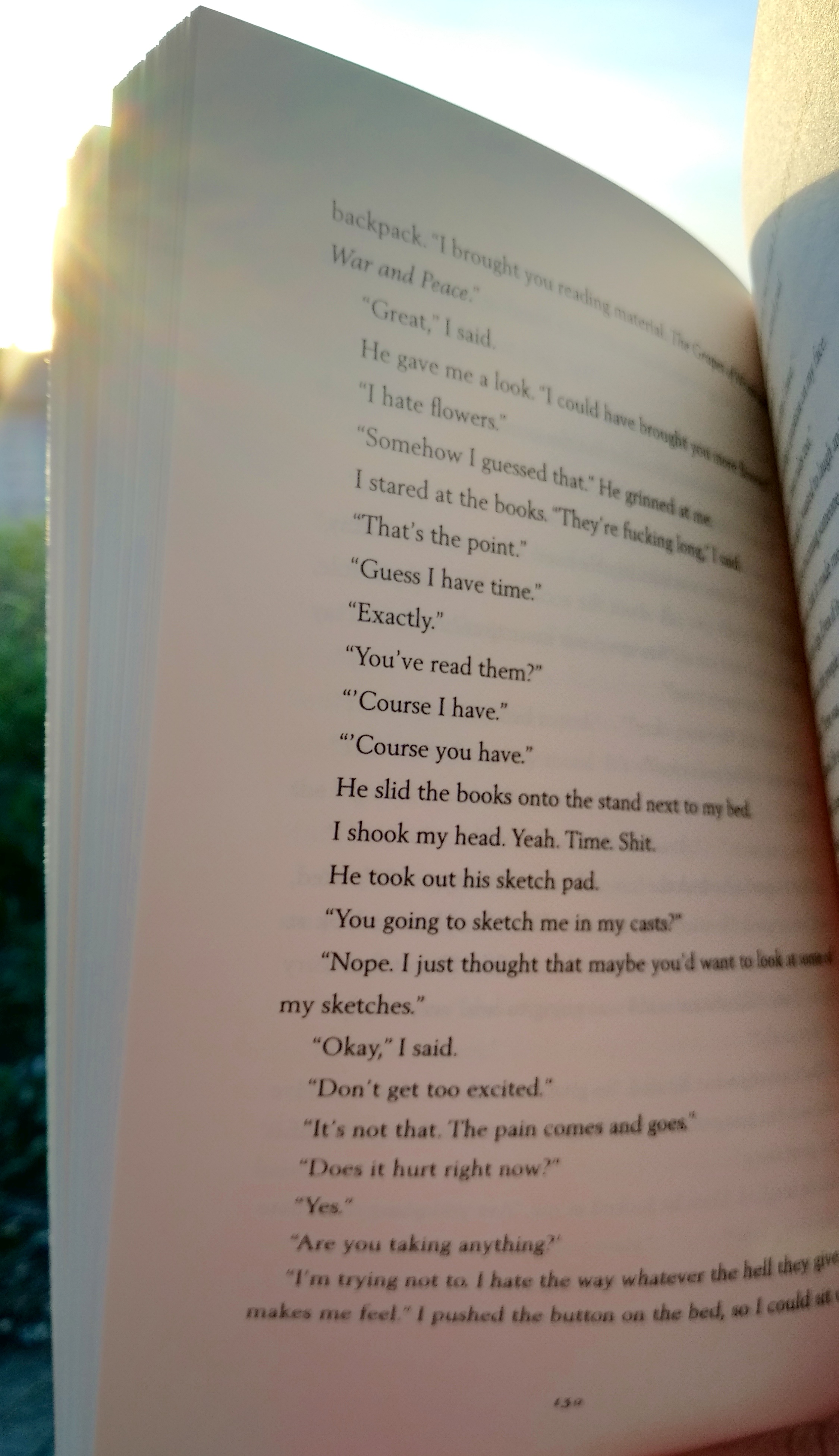 The writing
It is simple, but not unpleasant. Taking into account that it's written for younger audiences with (presumably) a shorter attention span, it's probably a perfectly-written book.
It's so quickly to read!
It took me just a couple of hours to finish the whole book!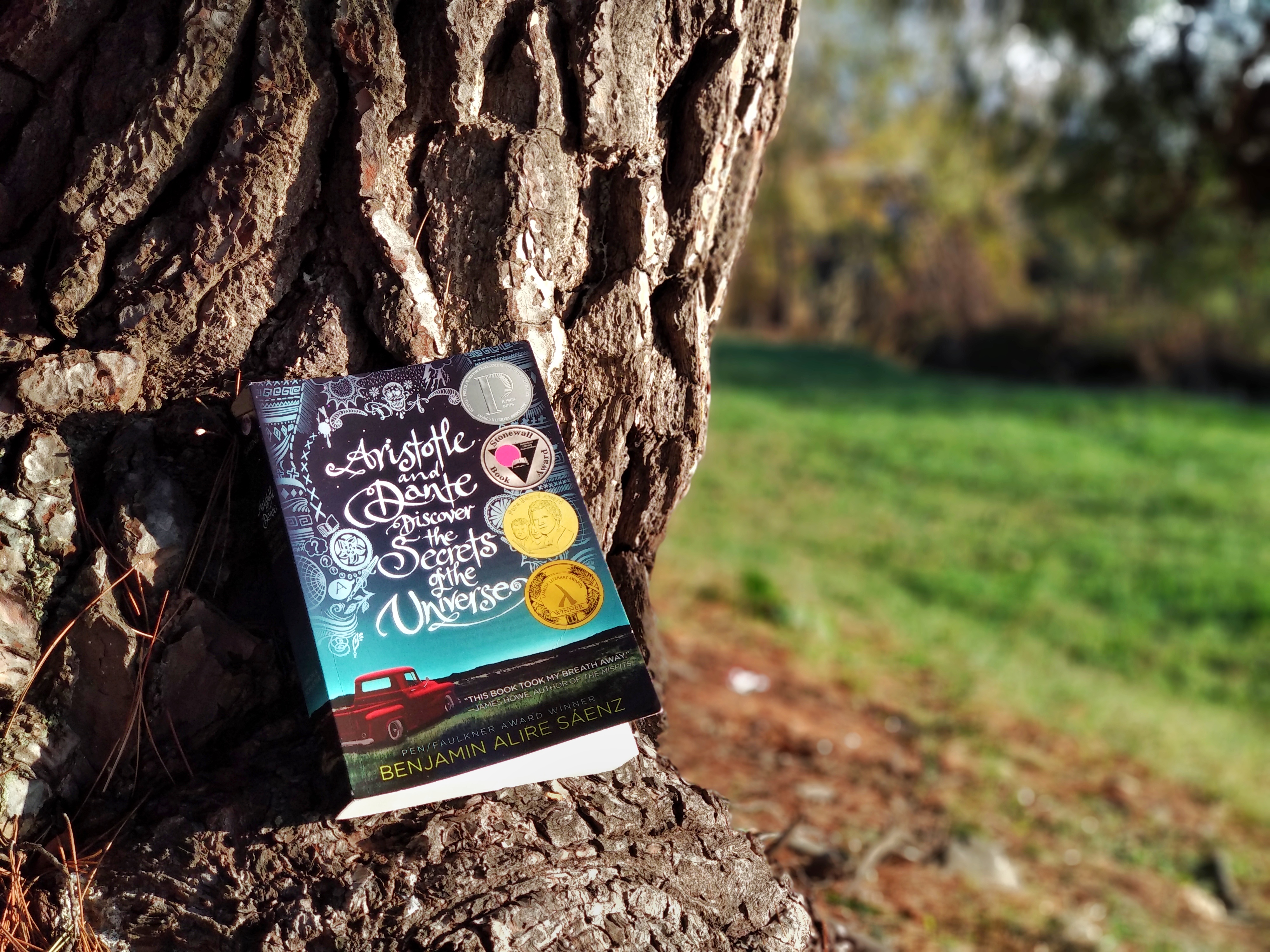 What I didn't like about the book
It was hard to follow the dialogues
As you can see in the photo above, there's no indication who the lines belong to. Besides, sometimes the characters echo each other's lines. That's why it's easy to mix them up by the end of the page.
Naiveness
Some things are slightly too naive or convenient, like all-knowing parents advice at the right moment, or big important conversations that finally happen. But I guess it's the quality of the genre, and it will feel right for someone younger.
Redundant characters
I really don't know why some characters happened in the book. Their presence was not necessary even as extras.
Aristotle is a drama queen sometimes
I understand that he's a teenager with unbalanced emotions, but some of his reactions didn't seem natural even through this prism.
Slightly empty plot
I expected there to be more adventures, taking into account that it's a book about teenagers, with a part of the story taking place during summer holidays. There are a few highlighted events, but they would comfortably fit into a much shorter book.
Overall impression
It's a great light read on deeper topics. If you like young adult novels, or looking for something easy to read, you will most likely enjoy Aristotle and Dante Discover the Secrets of the Universe by Benjamin Alire Sáenz.