Genre: fiction about dysfunctional families. ⭐️Stars from Goodreads: 3.74. ⭐️Stars from me: 4.
Bad News is the second novel in the series about Patrick Melrose. I already reviewed the first novel, called Never Mind. The first novel depicts one day in Patrick's childhood. It's enough to watch just that one day to understand that Patrick's later life won't be easy. In Bad News the fears for Patrick get confirmed. Bad News is bad news indeed.
About the book
Just like the first book, the second book feels like one gigantic chapter rather than a novel. Patrick is in his twenties now. He's on a trip to New York to deal with an unpleasant family matter. Also, Patrick is a drug addict.
The way other people felt about love, he felt about heroin, and he felt about love the way other people felt about heroin.
He's not in good shape at all.
The full lips were pinches inward, the eyes reduced to narrow slits, the nose, which was permanently blocked, forced him to breathe through his open mouth and made him look rather imbecilic…
Having read this description I thought that literary Patrick probably didn't look much like Cumberbatch who played Patrick in the series.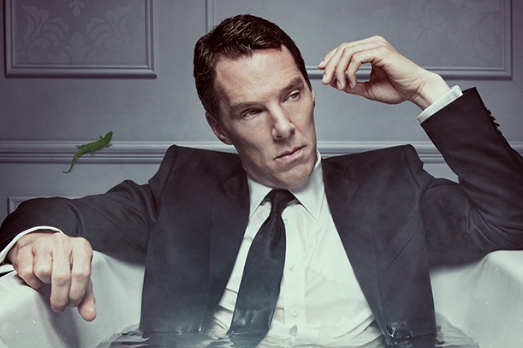 What I like about the book
I actually like almost everything about it, but it doesn't mean that I will be recommending it. I'll soon explain why.
Writing
Just like in the first book, the writing in Bad News is perfect. It's ruthless, precise and cuts straight to the core.
Jefferson and Patrick parted with the genuine warmth of people who had exploited each other successfully.
There are some very nasty people in the world and it is a pity if one of them is your father.
Patrick could hear the nervous tension in Debbie's voice, the inherited anxiety about the correct thing to say.
He swivelled his eyes around the room with reptilian coldness.
Surely: the adverb of a man without an argument.
No topic is a taboo.
…when people are cremated one never really gets their ashes, just some communal rakings from the bottom of the oven.
Unexpectedly, there's a lot of humour in the book too.
'Would you care for a dessert, sir?'

At last, a real person with a real question, albeit a rather bizarre question. How was he supposed to 'care for' a dessert? Did he have to visit it on Sundays? Send it a Christmas card? Did he have to feed it?
Also, it was surprising to discover that Patrick and I have the same opinion when it comes to restaurants' menus. At least when Patrick is on drugs…
There were pages of dead things – cows, shrimps, pigs, oysters, lambs – stretched out like a casualty list, accompanied by a brief description of how they had been treated since they died – skewed, grilled, smoked, and boiled. Christ, if they thought he was going to eat these things they must be mad.
I also liked Patrick himself
Patrick is an addict. He's experiencing a very serious trauma. Of course, he can't be charming, and yet he's still likeable. You can see that he could be a very nice human being, had he been born into another family.
What I didn't like in the book
I now understand that this is the format of these books but I still can't enjoy it much. The book is too short (don't confuse it with a quick read, it isn't). It doesn't feel like a complete book, more like a very detailed episode of a show (no wonder it was picked up for one). I wish each book told more.
A warning, or why I won't be recommending this book
Drug abuse. Patrick takes so many drugs and the process is so vividly described that I felt as if I'd accompanied Patrick on all his nightmarish trips. Thus, even though I will go on with the series myself, because I do think it's perfect literature, the themes are too complicated for the book to be recommended to everybody. I know that many people won't be able to handle such read.