Almost all from the books with beautiful covers that I ordered a month ago, have arrived. Just look at them! Aren't they gorgeous? 😍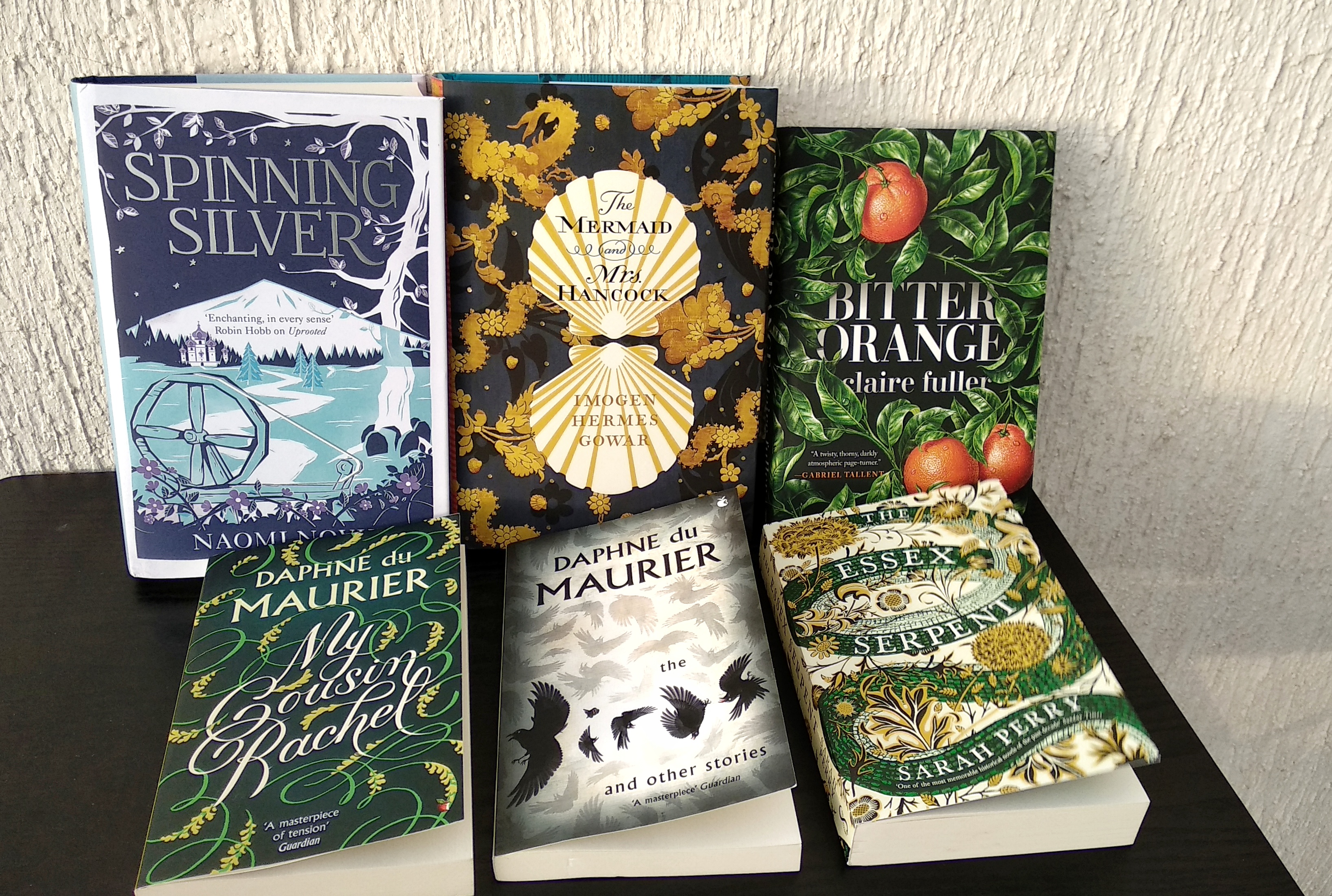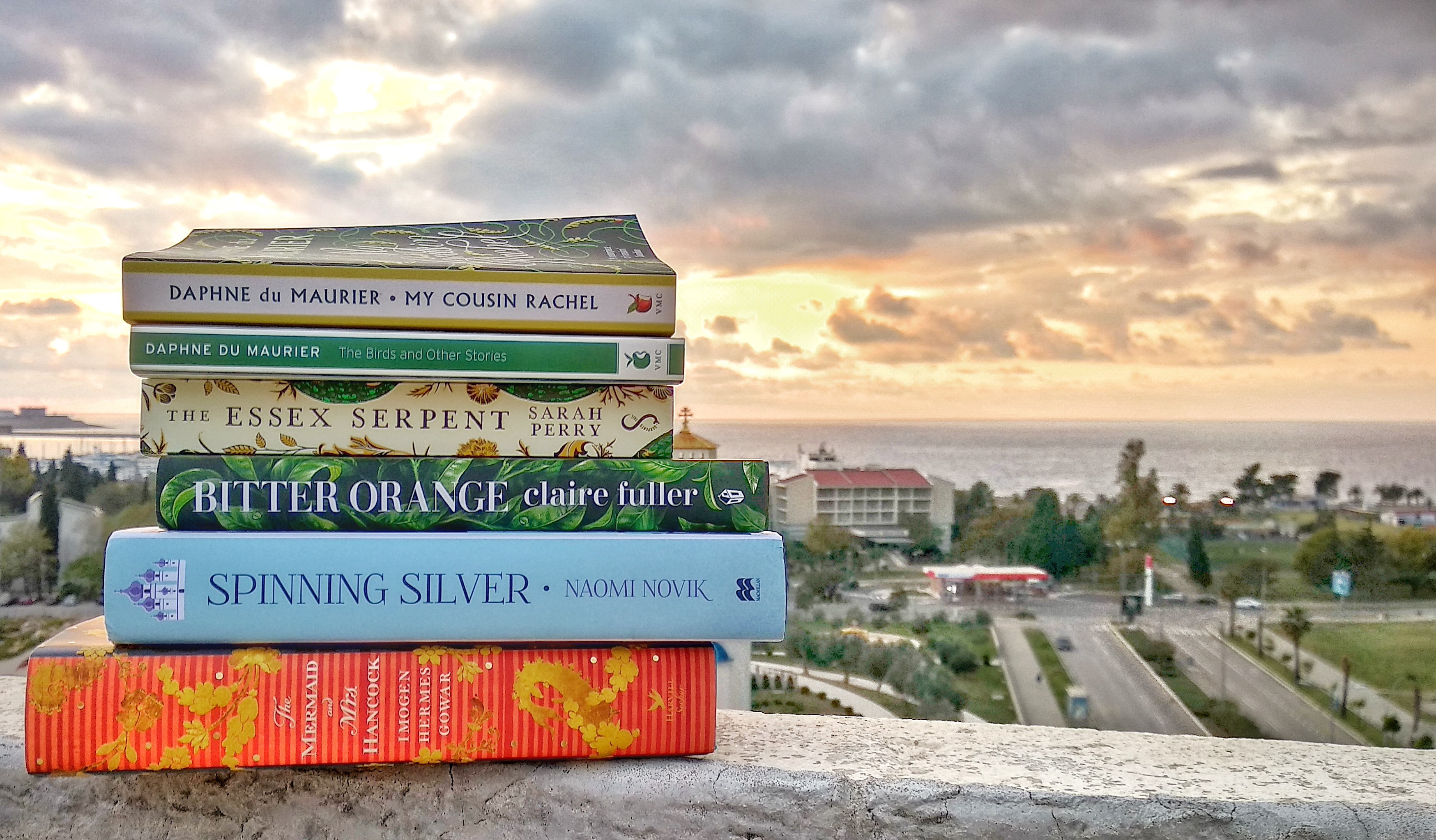 The Master and Margarita by Mikhail Bulgakov has not arrived yet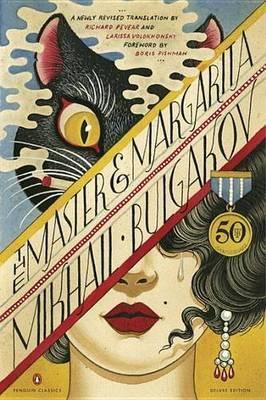 I'm crying for the lost Master just like Margarita on the cover. The Master and Margarita eloped, possibly to Moscow, to recreate havoc and disorder yet again in that place. Book Depository kindly promised to send me a replacement so I'm patiently waiting for that awesomeness to finally reach my place.
The Mermaid and Mrs. Hancock by Imogen Hermes Gowar
That's the only book from the ordered ones that I've finished so far. The Mermaid and Mrs. Hancock turned out to be as gorgeous as its cover. Here's my review and more photos of the book.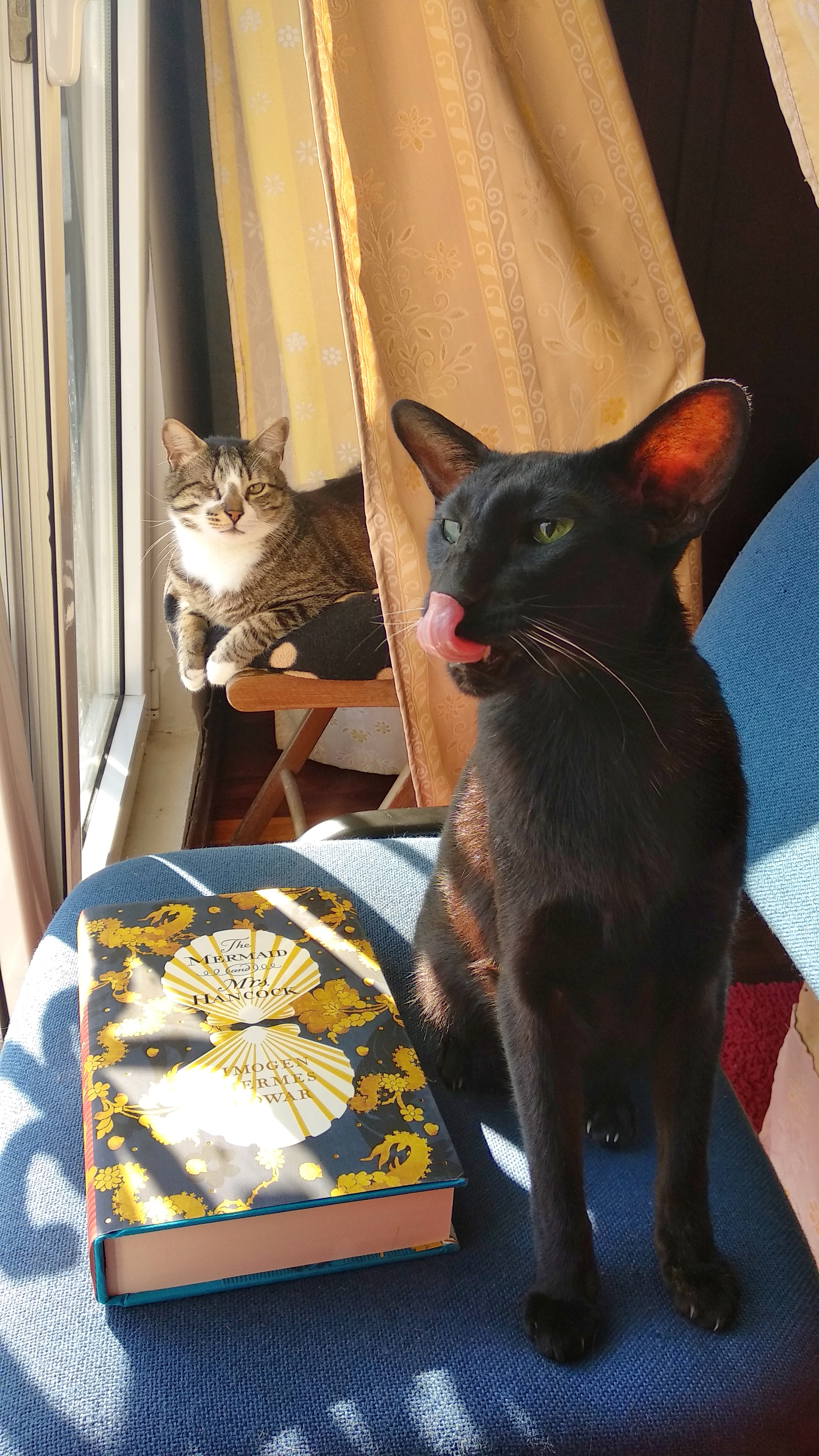 The Essex Serpent by Sarah Perry
Of course, I've already peeked inside, and of course it is amazing. I'm starting to think that Sarah Perry will become my next favourite female author. (So far this title has been kept by Margaret Atwood only).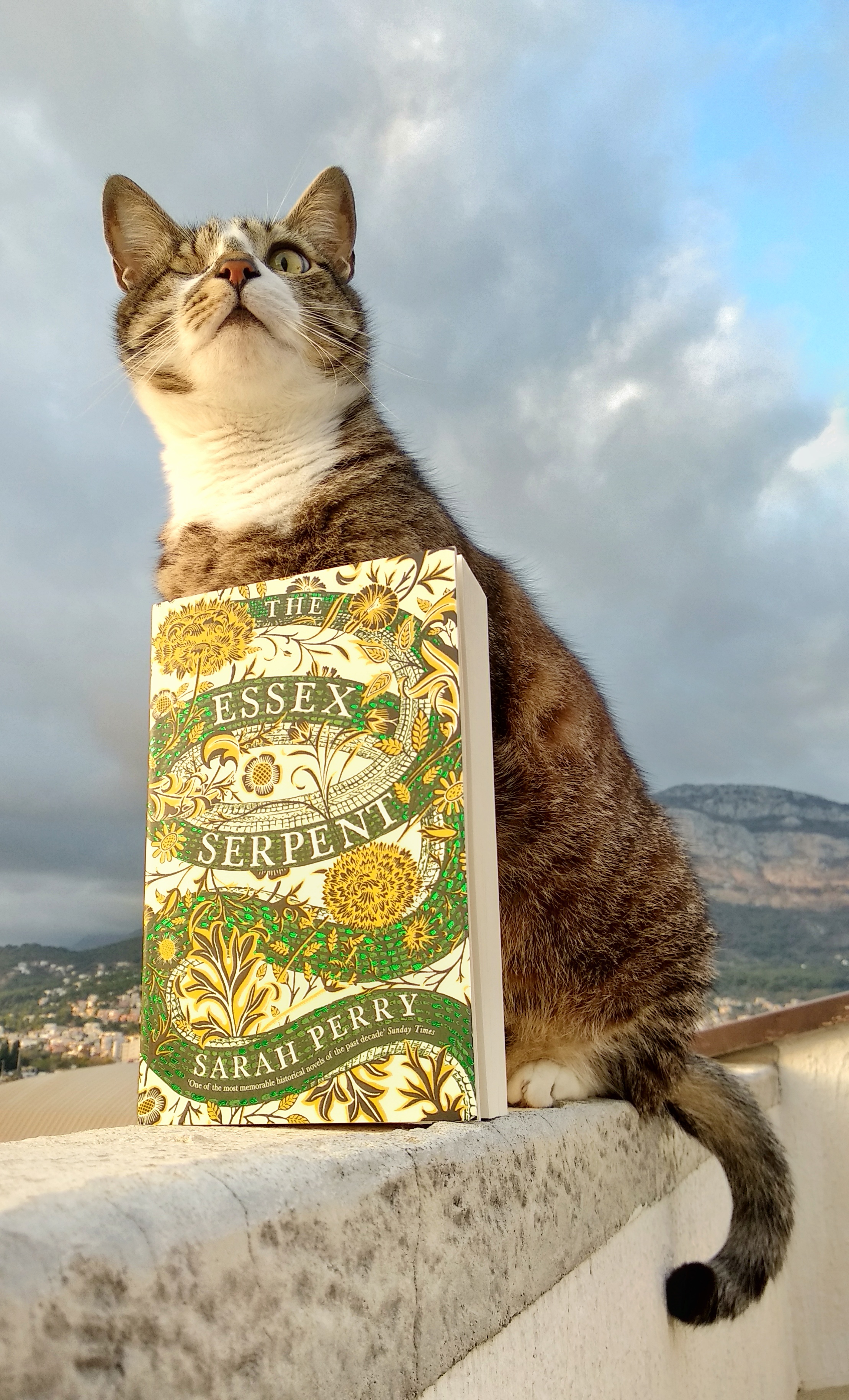 My Cousin Rachel by Daphne du Maurier
I really liked the sample of My Cousin Rachel. The writing is deep and beautiful. The book starts with boys observing a corpse of a hanged man swinging on the rope. What can be a better story for November? This book led me to discover more books by du Maurier, and as a result I learned some curious facts about her works. I'll talk about them soon.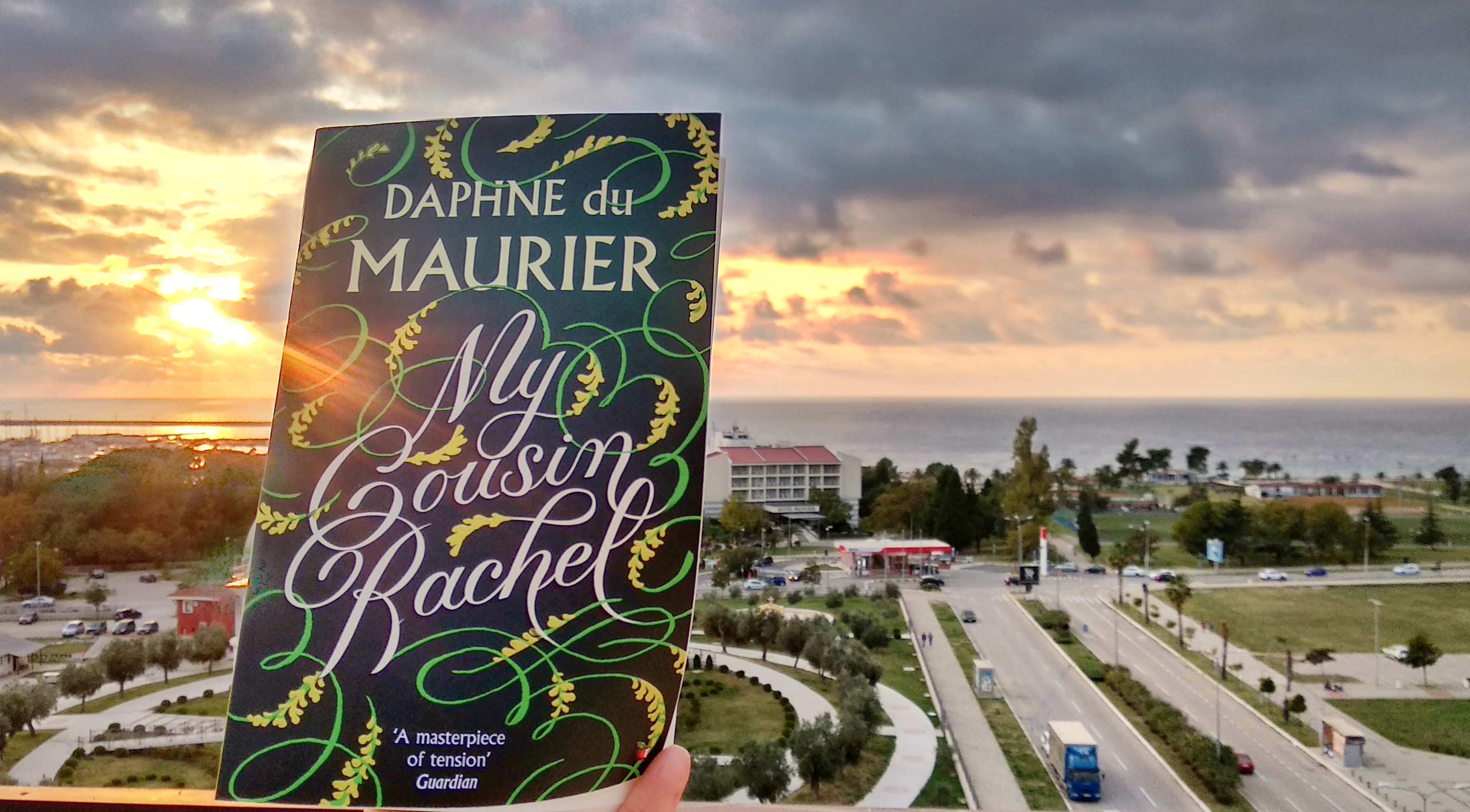 The Birds And Other Stories by Daphne du Maurier
The Birds is a novelette by Daphne du Maurier. I loved it so much I was amazed! My first reaction was one of a surprise. Why didn't I know more about du Maurier?! I felt like I found an author to fall head over heels in love with! I went to explore more about her and found a few unexpected interesting stories. I'm still in the middle of my research so I can't tell you my final conclusion yet, but it looks like Daphne du Maurier was outstandingly good at retelling other authors' stories. I'm currently reading a novel called The Birds, written by Frank Baker and published 16 years prior to The Birds by du Maurier. The ideas behind both books are identical. I'll tell you more about it in future posts. (So don't forget to subscribe if you are not subscribed yet. 😉)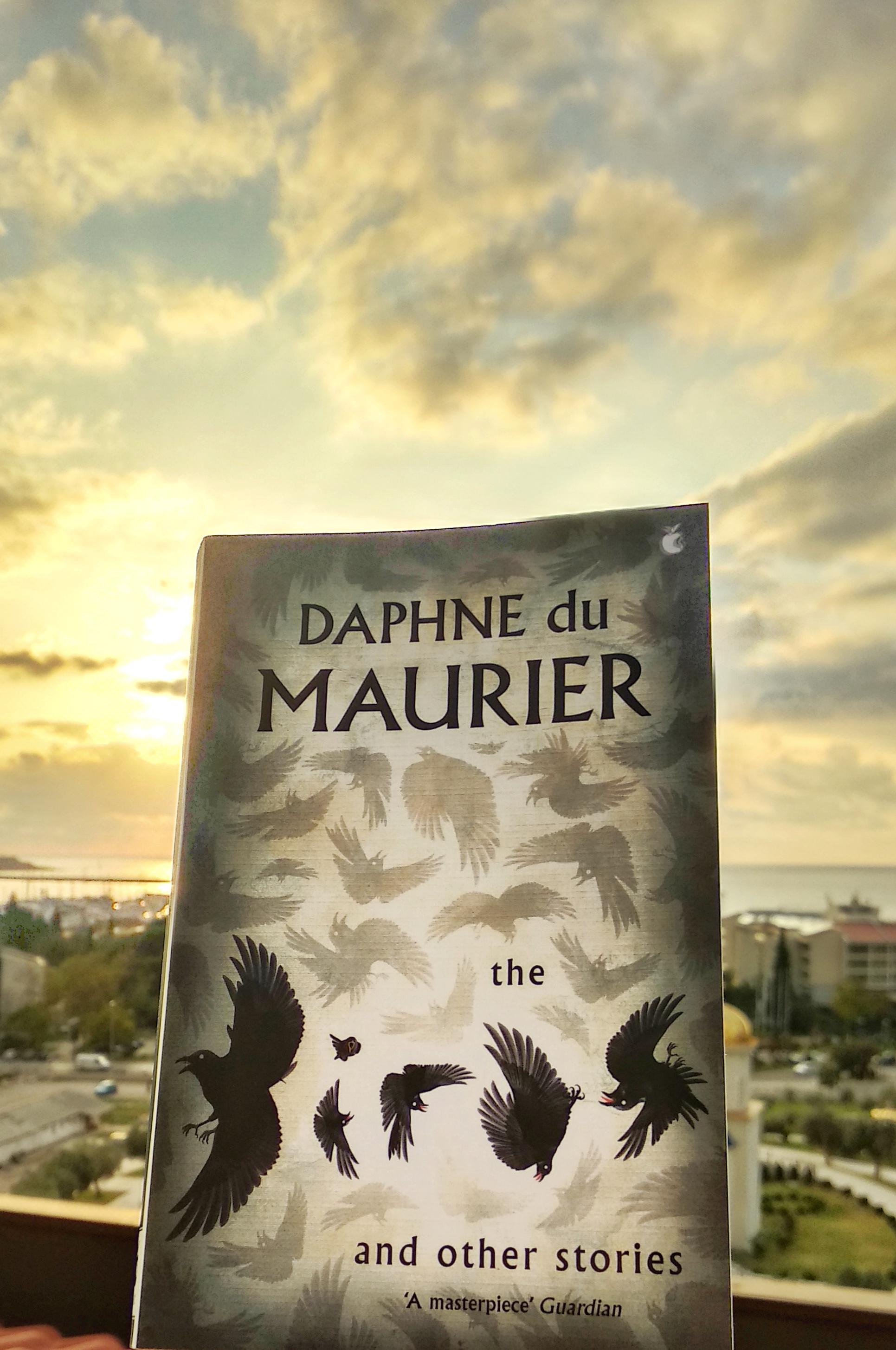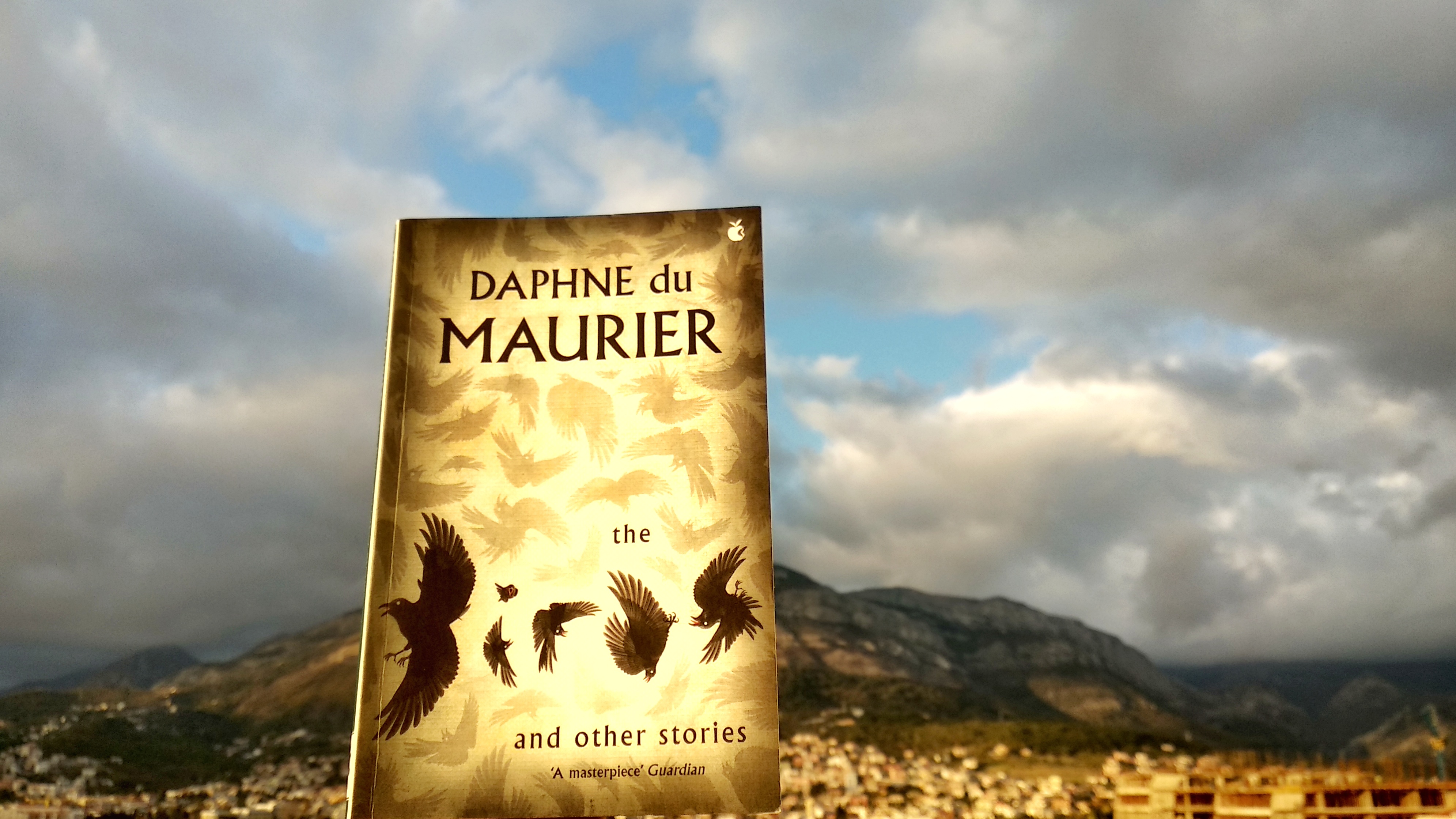 That will be it for now. I'll post the photos of Bitter Orange and Spinning Silver later. I'm also expecting a few more books with beautiful covers, which I haven't told you about yet, so stay tuned! 😀